Fresh Organic Juices
Our juices are made from organic produce daily on Monday, Wednesday, Friday and Saturday. Current offerings are Blooming Vital, Celery, Sunrise, Zesty Red, Plantonic Tonic, Ultimate Wellness, Hydration Tonic and Immune Boost. All juices are available in 16 oz. bottles in the Cafe' or in the grab and go cooler on the main level of Lotus Be Well. We also offer our menu of juices in refillable 32 oz. or 64 oz. glass growlers. The growlers are available for purchase in the cafe'. On Tuesday and Thursday when the cafe' is closed, bottled juices are available in the grab and go cooler on the main level of Lotus Be Well.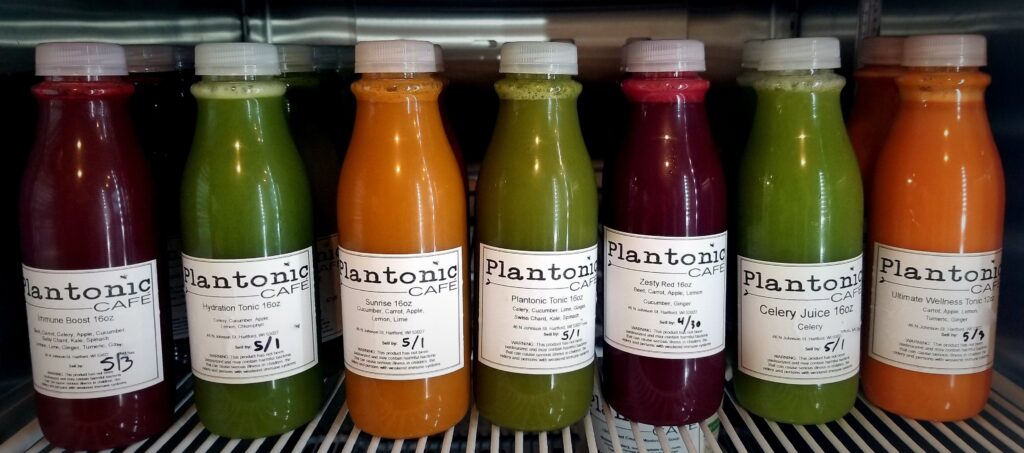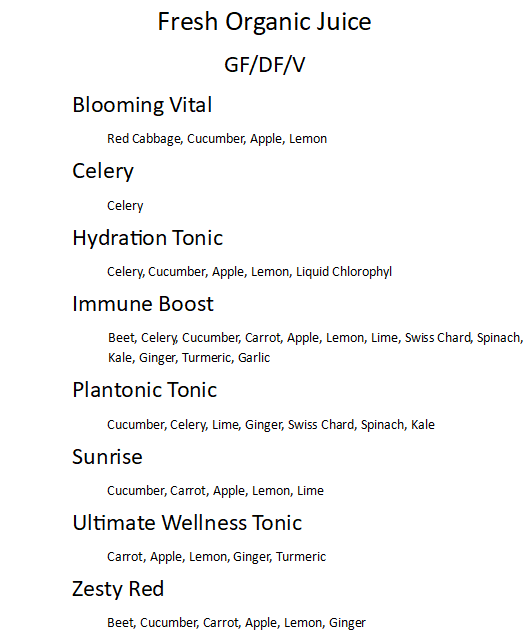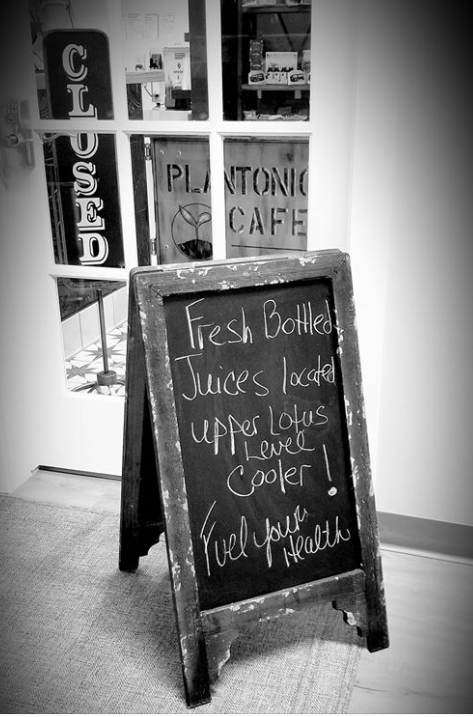 Smoothies
Our 20 oz. smoothies are made to order using only frozen organic fruit, frozen or fresh organic greens, organic almond milk, organic oat milk or organic orange juice. We use only the highest quality organic plant based powders from Your Super. We also use organic chia seed, hemp seed, bee pollen, aloe and dates.
Our current creations include the Berry Beauty, Cherry Mocha, Chocolate Mint, Chocolate PB&J, Coconut Immunity, Electrolyte Dense, Green Power Protein, Heavy Metal Detox, Muscle Monkey, Pumpkin Pie, Super Green Mint, Tropical Hydration, White Coconut Mint and the Winter Elixir!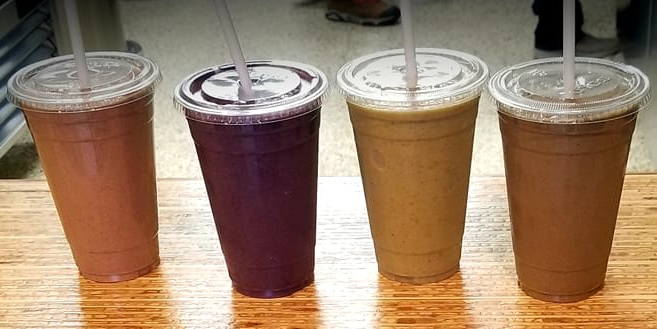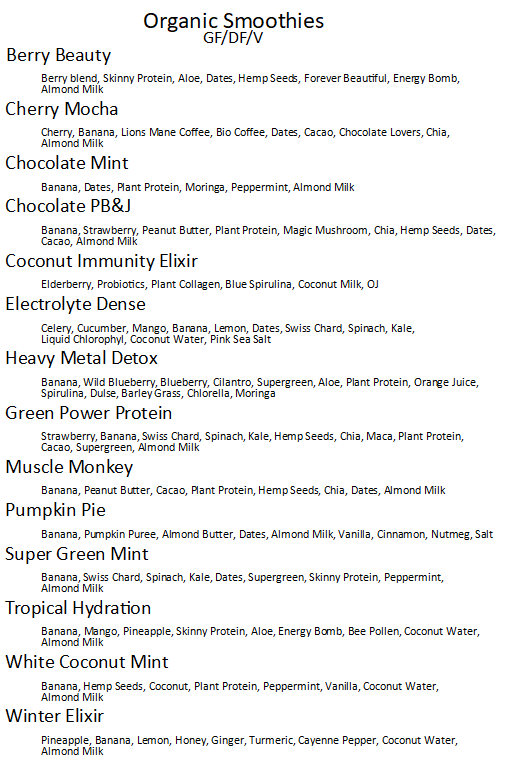 Smoothie Bowls
We have a vast array of smoothie bowls to cure your craving for a sweet treat that not only tastes amazing but is also full of fresh organic ingredients and super foods. Most are so filling you'll need someone to share with you. Our current offerings are the Antioxidant Acai, Banana Split Nice Cream, Blueberry Mint, Carrot Cake, Chocolate PB&J, Cookie Dough Monster, Dark Chocolate Cherry, Dragon Balancer, Green Apple Pie, Lemon Mango Cashew Cheesecake and the Green Goddess.
Antioxidant Acai Bowl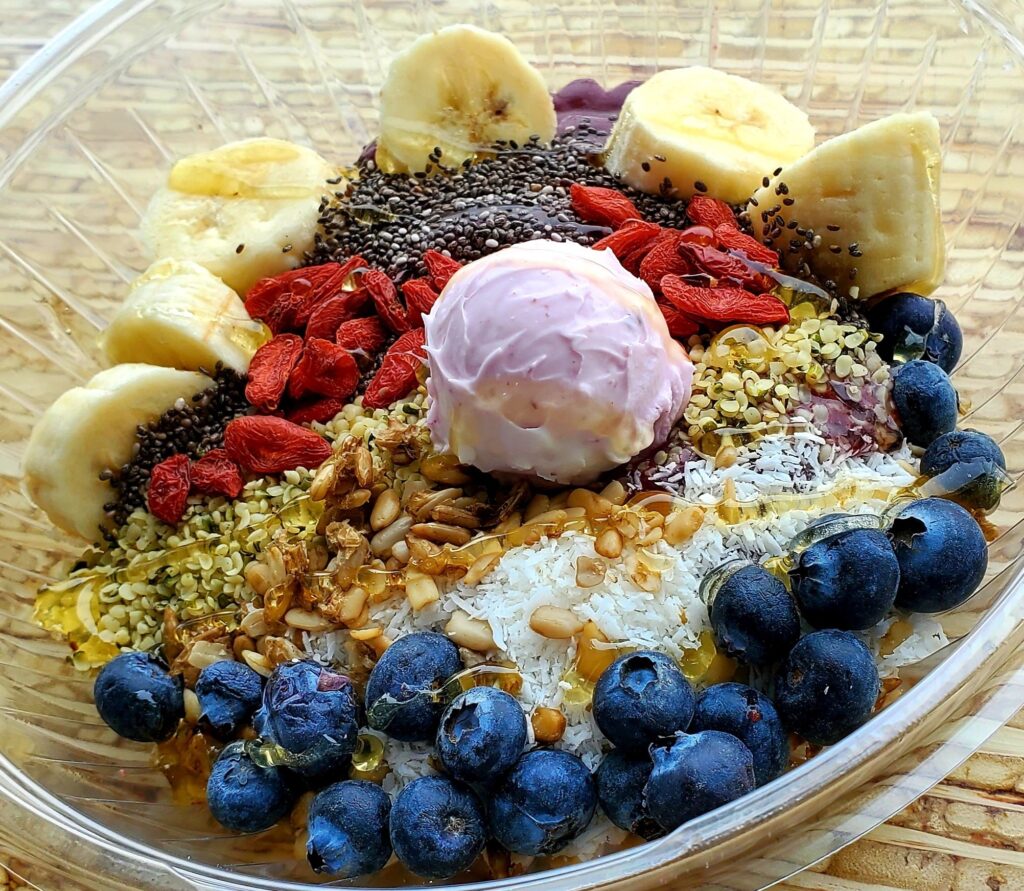 Banana Split Nice Cream Bowl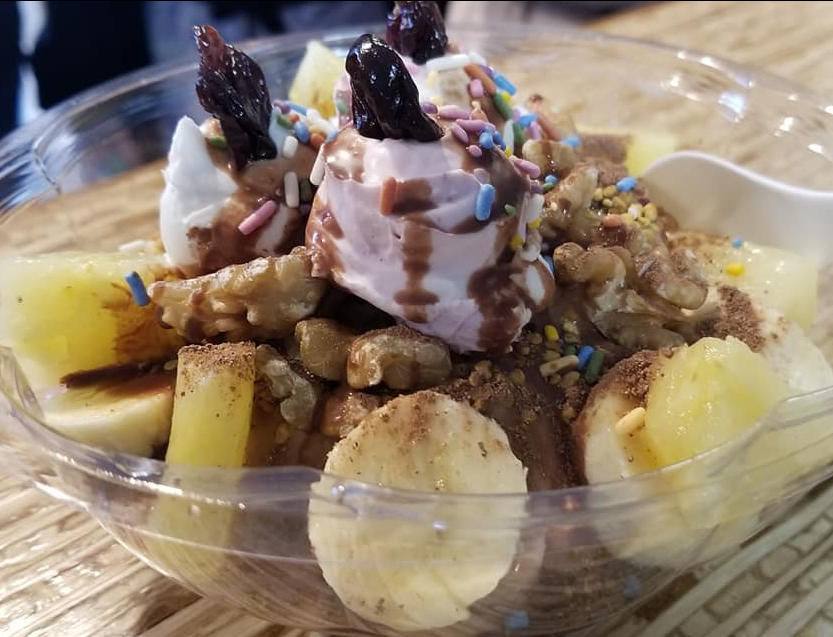 Blueberry Mint Bowl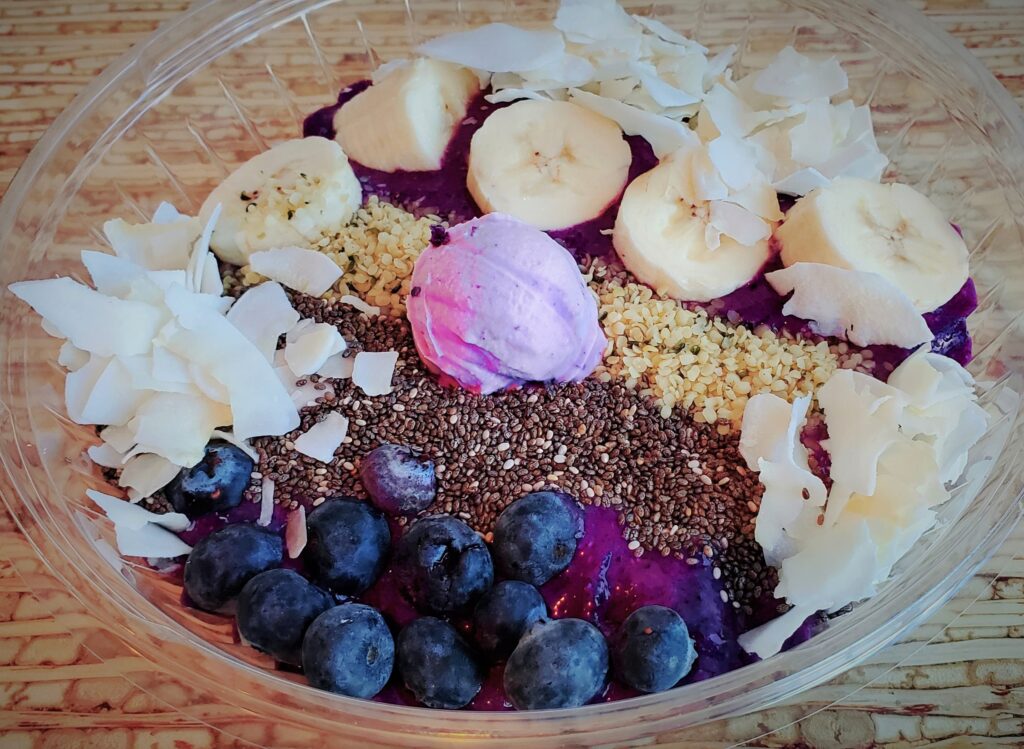 Carrot Cake Bowl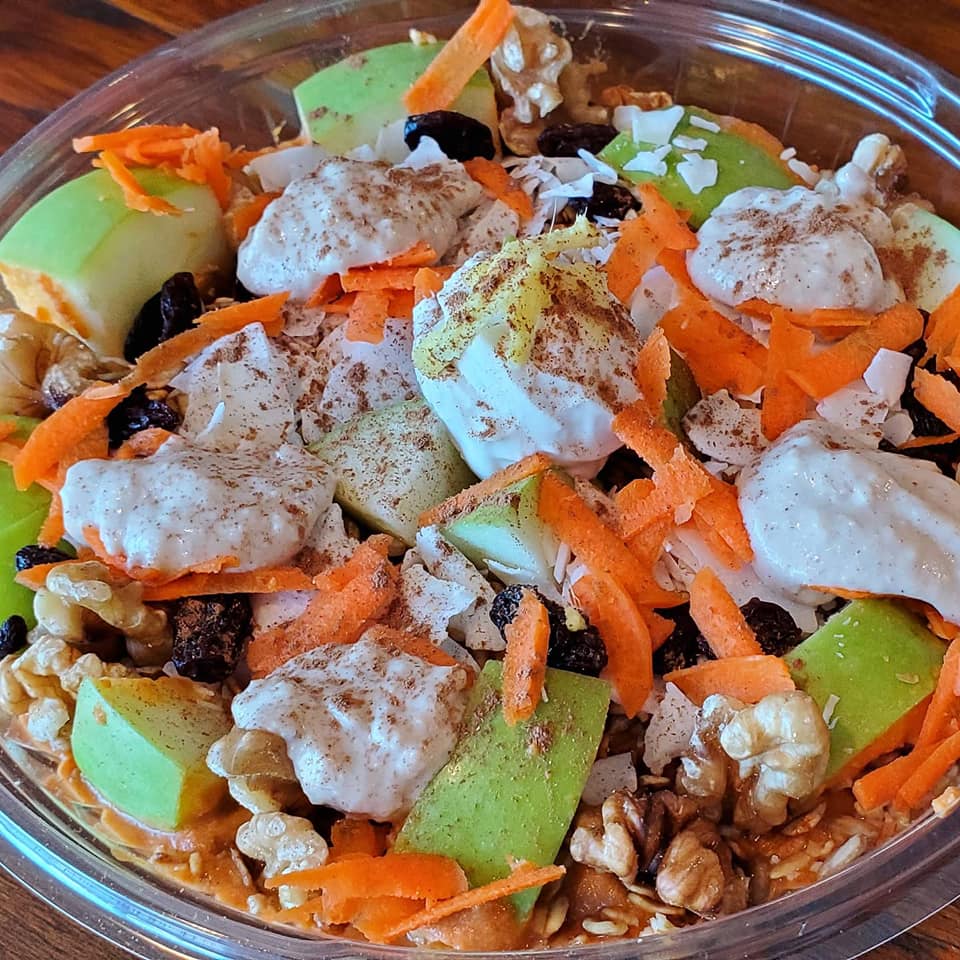 Chocolate PB&J Bowl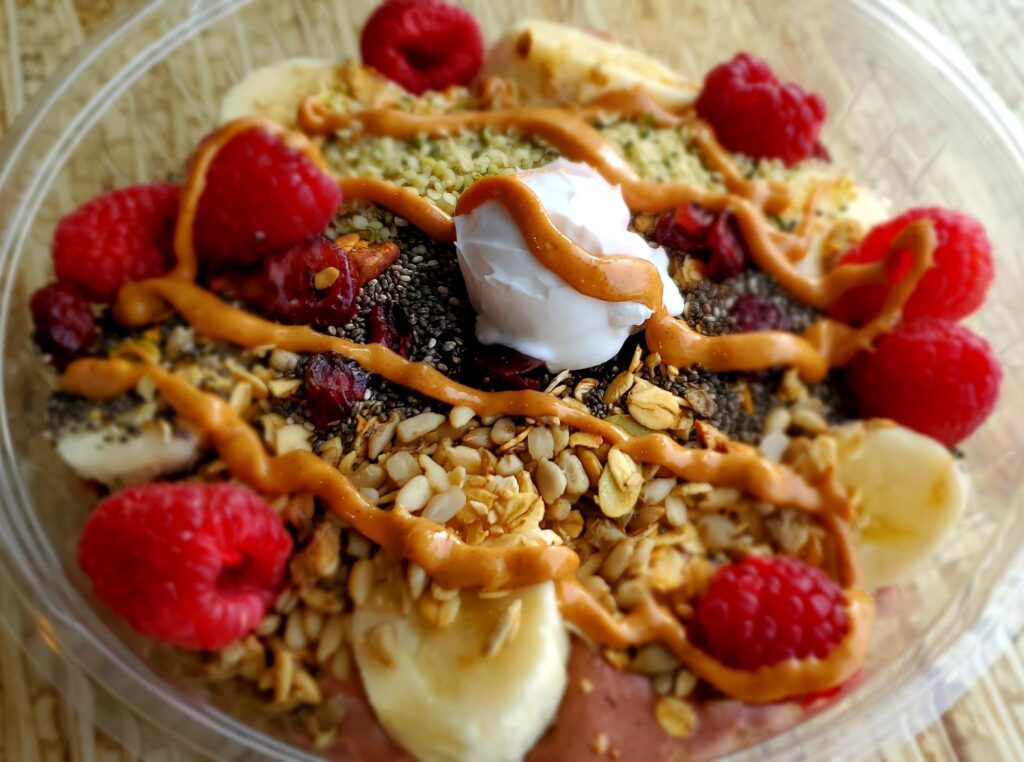 Cookie Dough Monster Bowl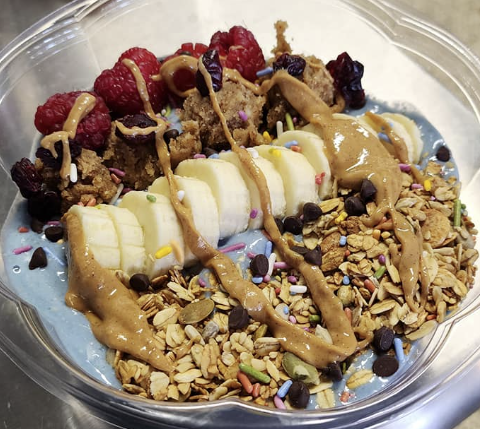 Dark Chocolate Cherry Bowl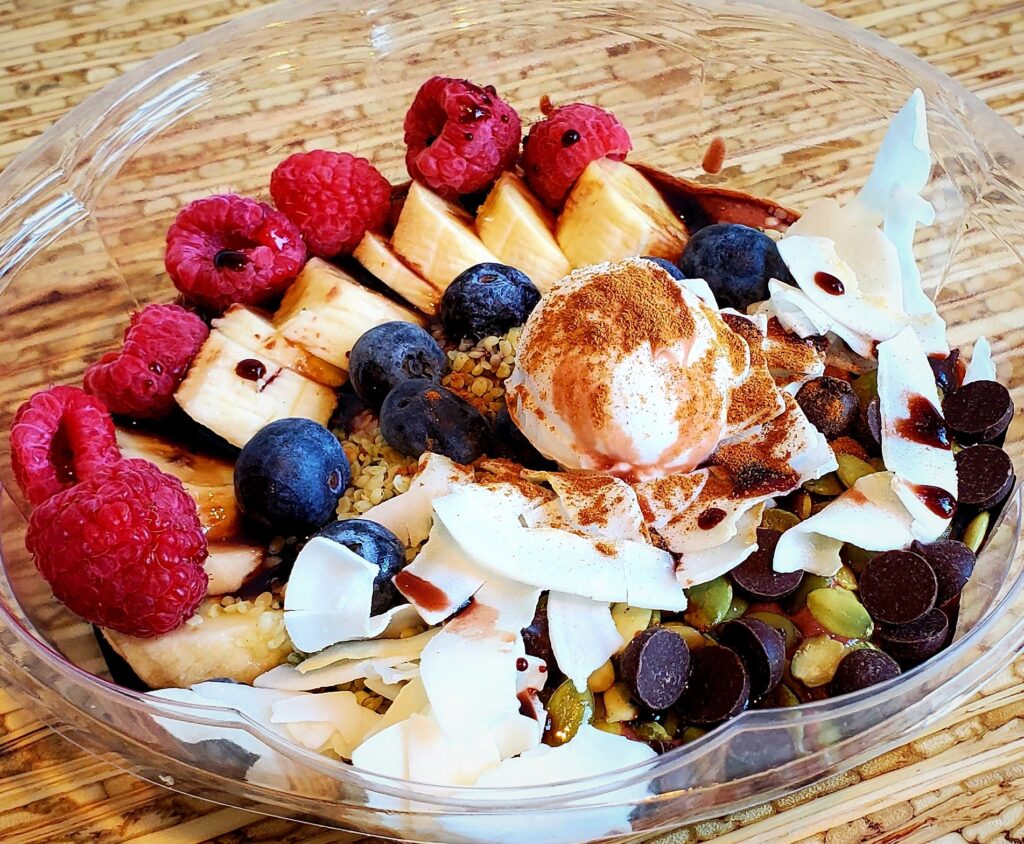 Dragon Balancer Bowl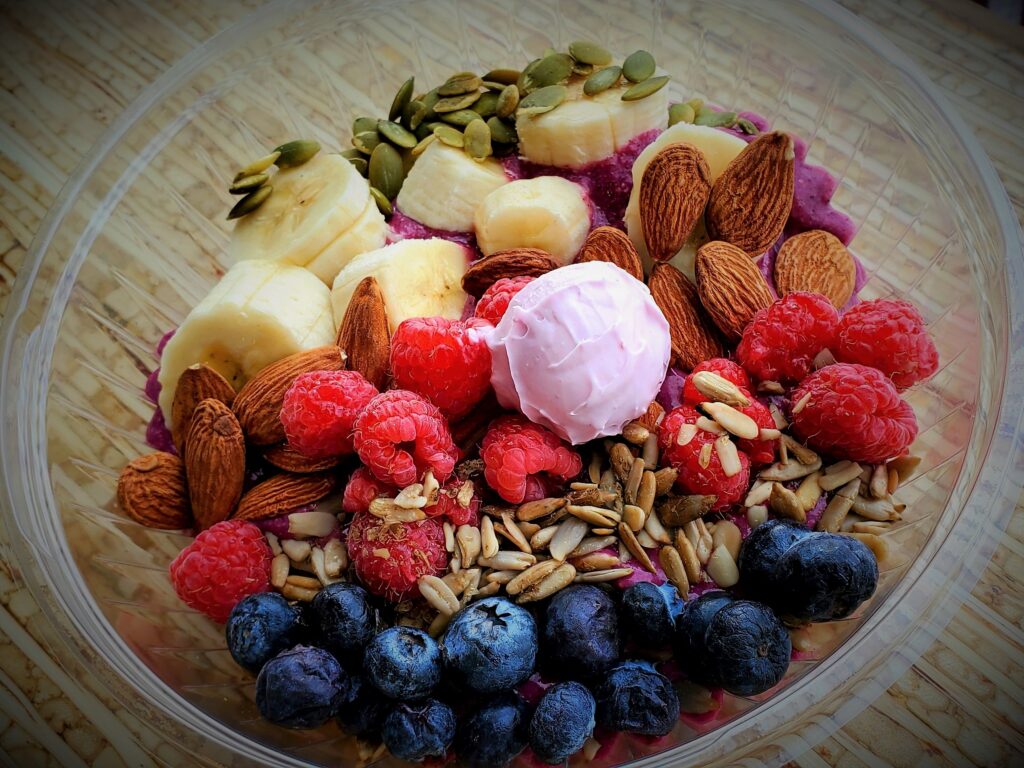 Green Apple Pie Bowl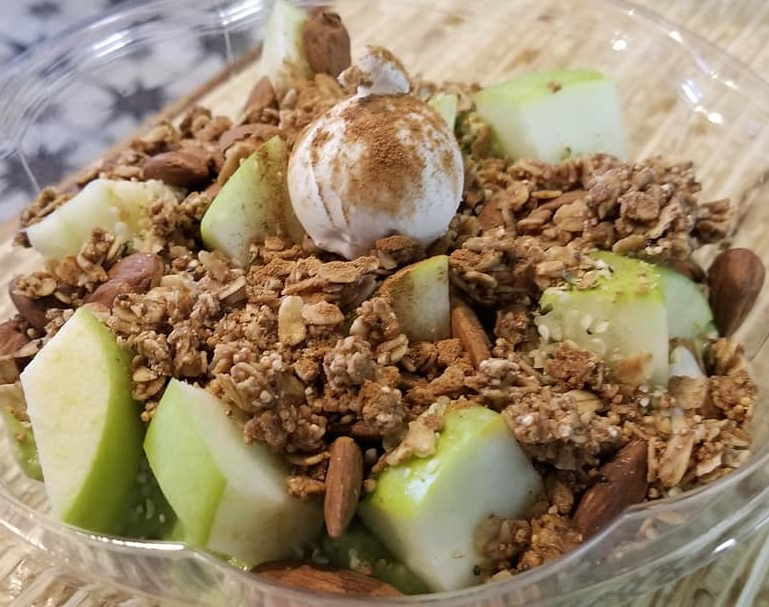 Lemon Mango Cashew Cheesecake Bowl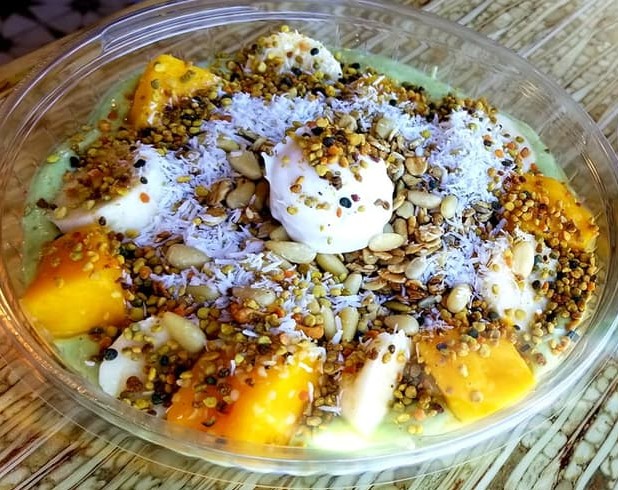 Green Goddess Protein Bowl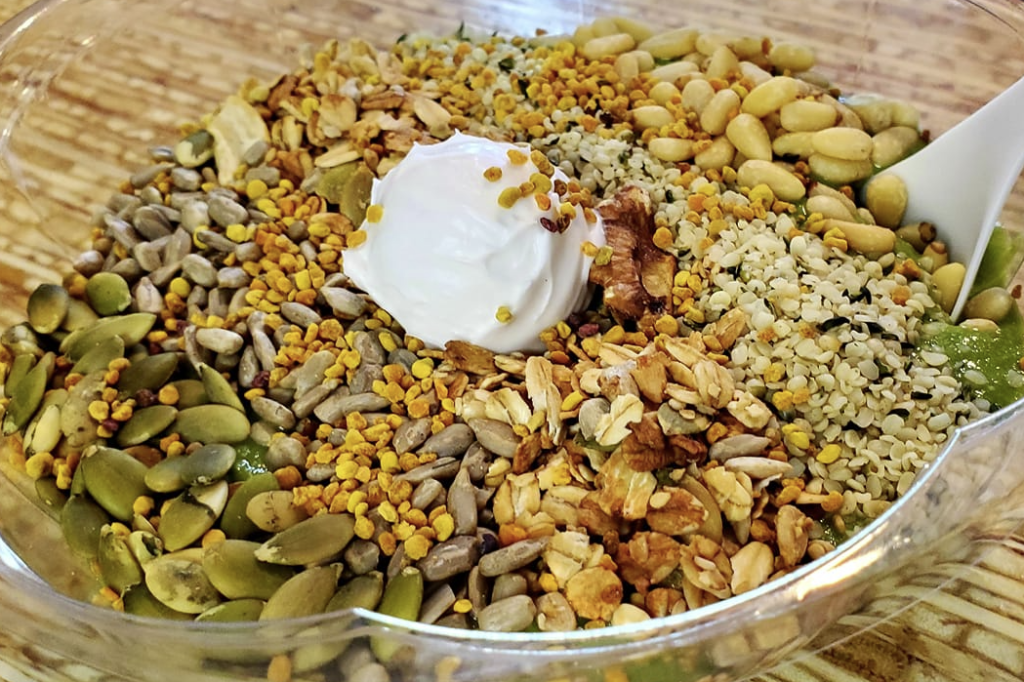 Soups
If you're looking for a healthy, filling and nutritious lunch or dinner option try our amazing soups made from all organic ingredients that are also dairy and gluten free. We are currently offering a rotation of Herbed Creamy Mushroom, Sweet Potato Lentil Curry, Spiced Beet and Carrot with Walnuts and Coconut Kefir, Creamy Cashew Broccoli, Creamy Green Bean, Three Bean Chili and Butternut Squash with more to come. Please check our Facebook page for current availability.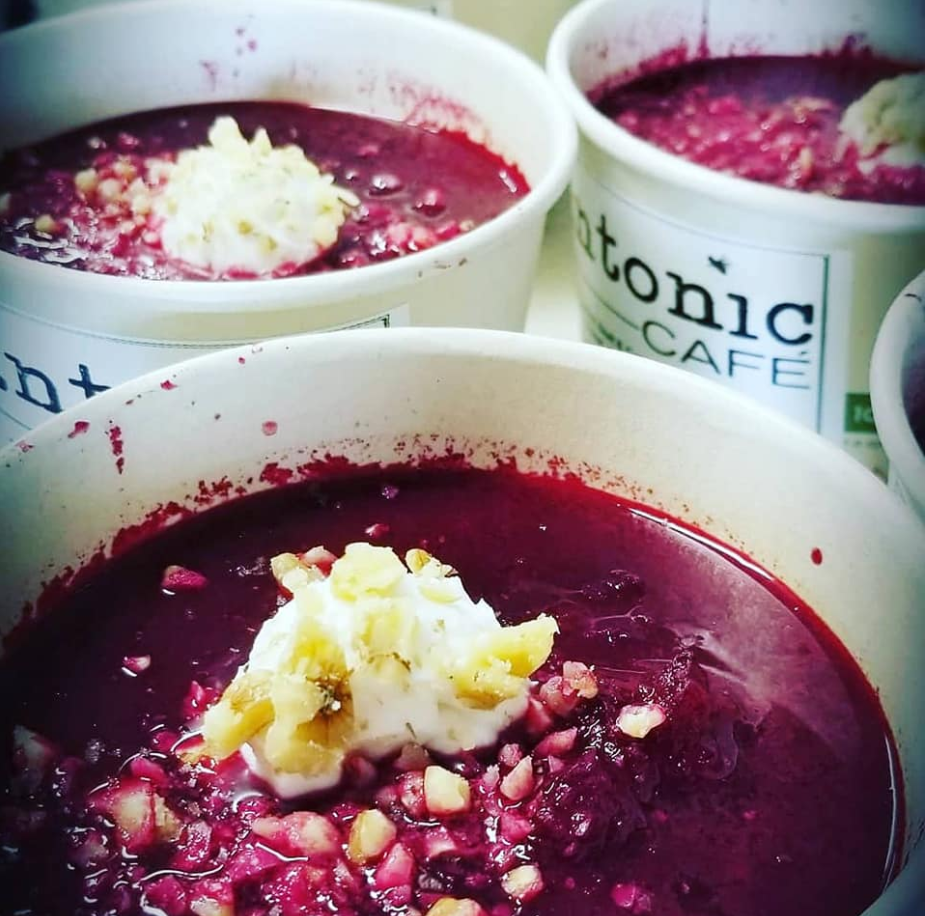 Desserts
Yes we also have RAW desserts! Gluten free, dairy free, chemical free and most importantly GUILT FREE treats! We usually have two or three available at a time so please check our recent Facebook posts to see what is on hand. So far we have made Peanut Butter Pretzel Krispie Bars (homemade marshmallow),Peanut Butter Cookies, Thin Mint Cashew Cookie Protein Bites, Dark Chocolate Pumpkin Almond Cups, Peanut Butter Oatmeal Energy Balls, Raw Carrot Cake, Pumpkin Hemp Energy Balls, Dark Chocolate Candy Krispie Bars, Dark Chocolate Truffle Pie topped with Kefir, Blueberry Cheesecake, Matcha Mango Cheesecake, Lemon Cheesecake and Ice Cream Sandwiches.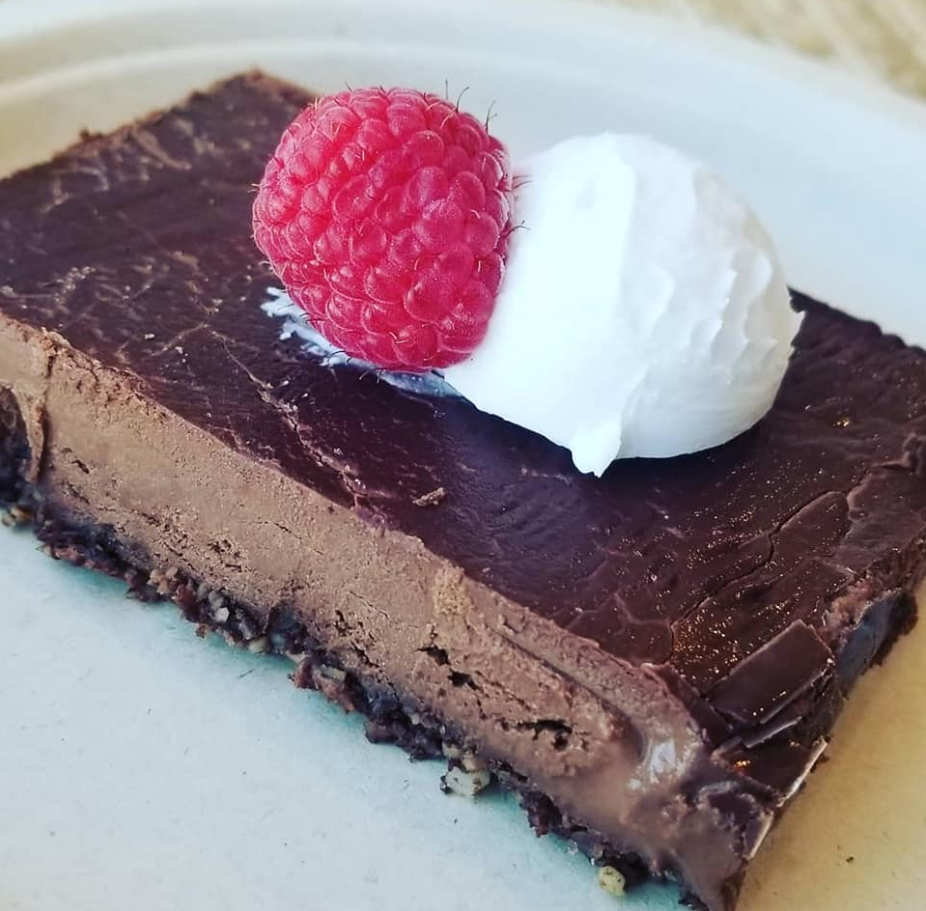 Hot Drinks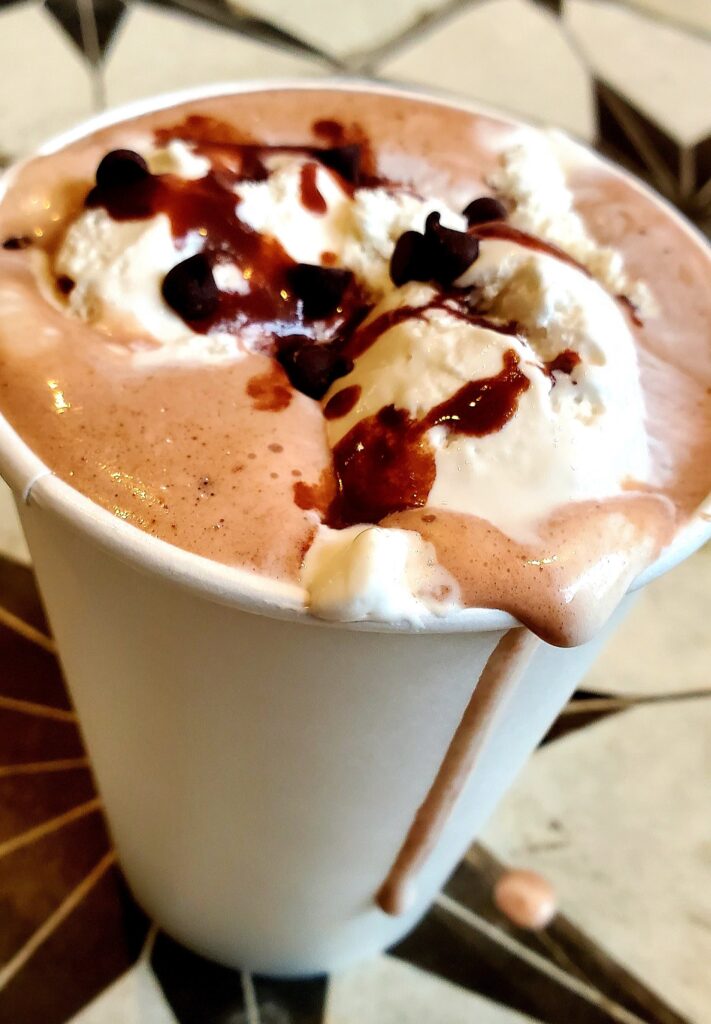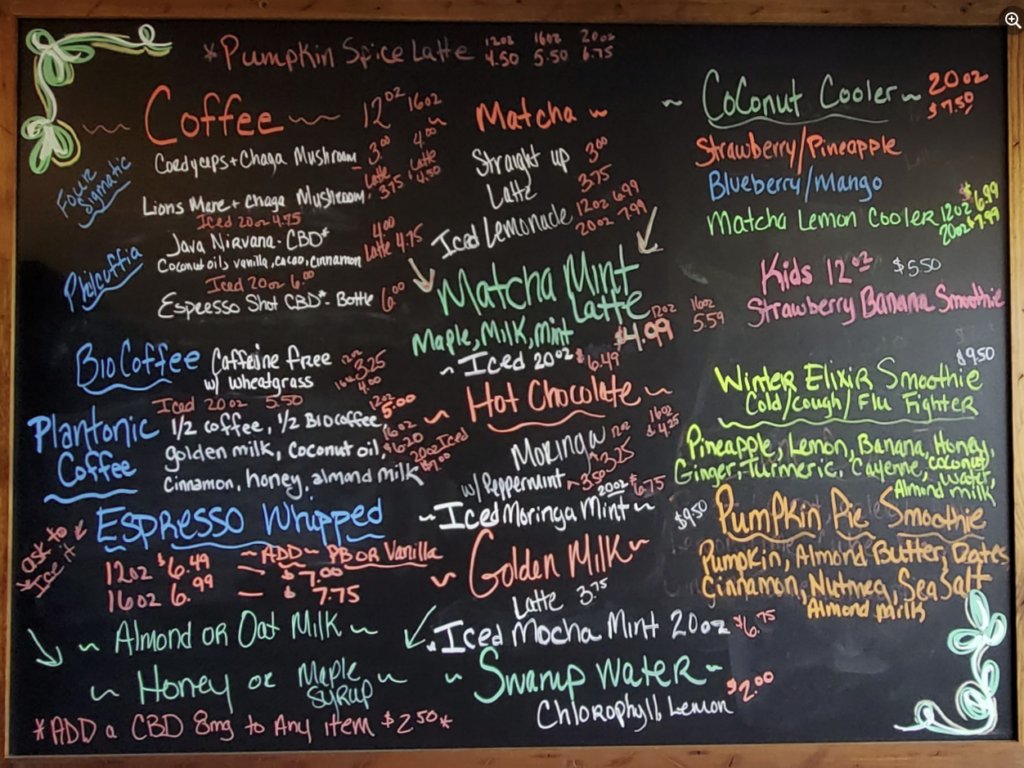 Cold Drinks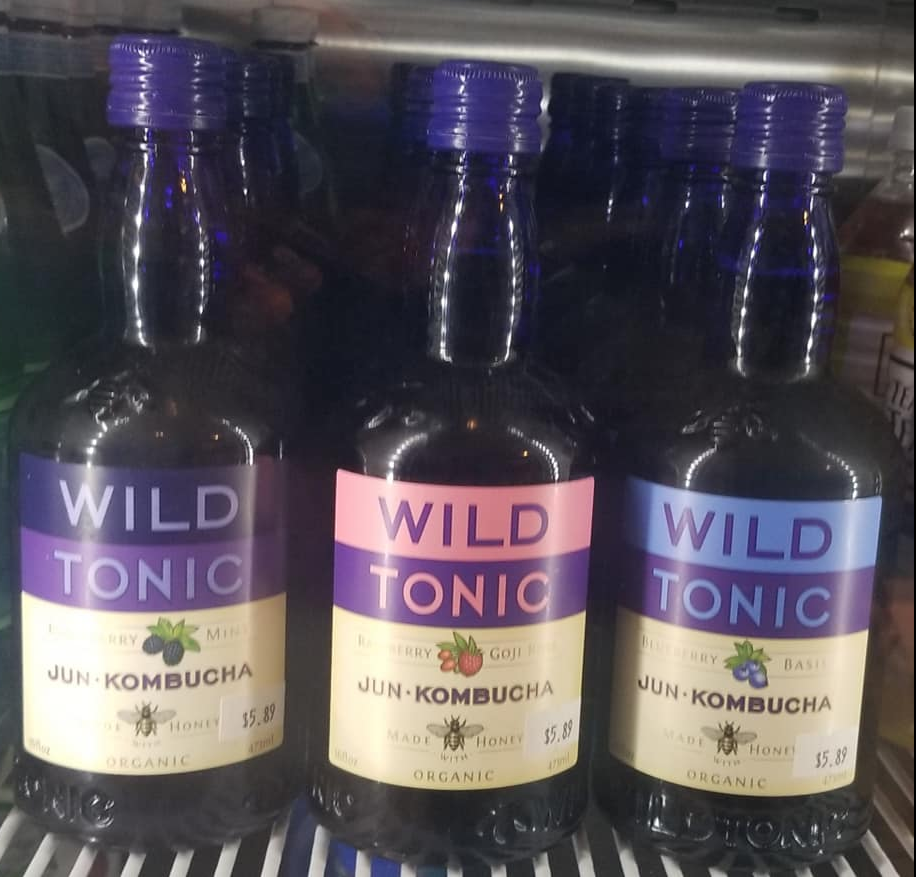 Grab and Go-Food
Slow Pokes Coconut Kefir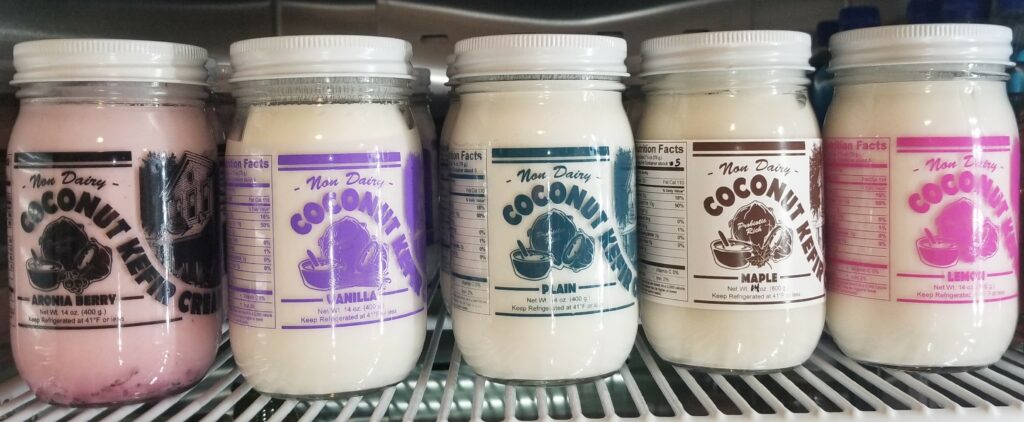 Grab and Go-Snacks
Quinn Pretzels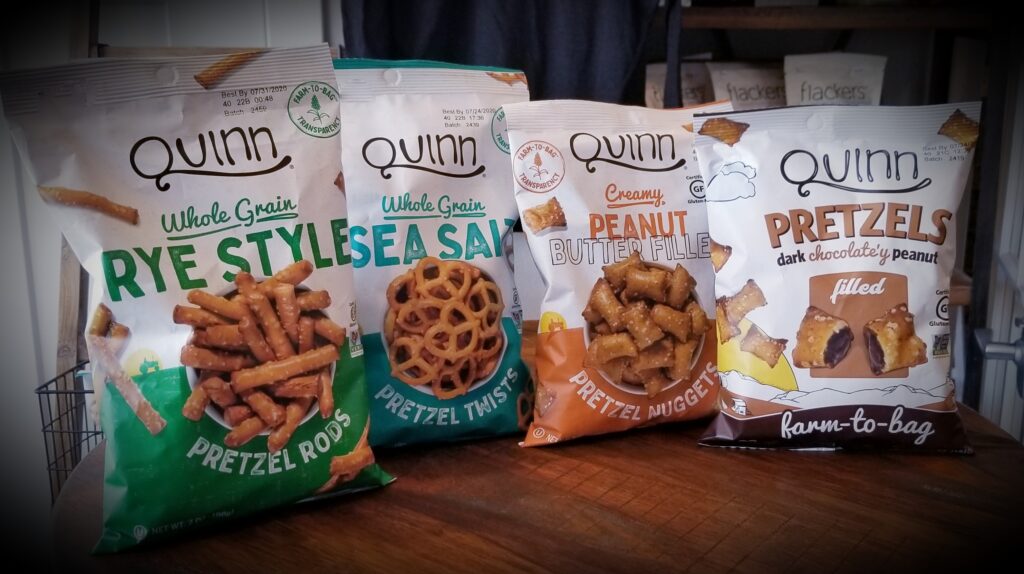 Flackers Flax Seed Crackers
Alter Eco Chocolate Bars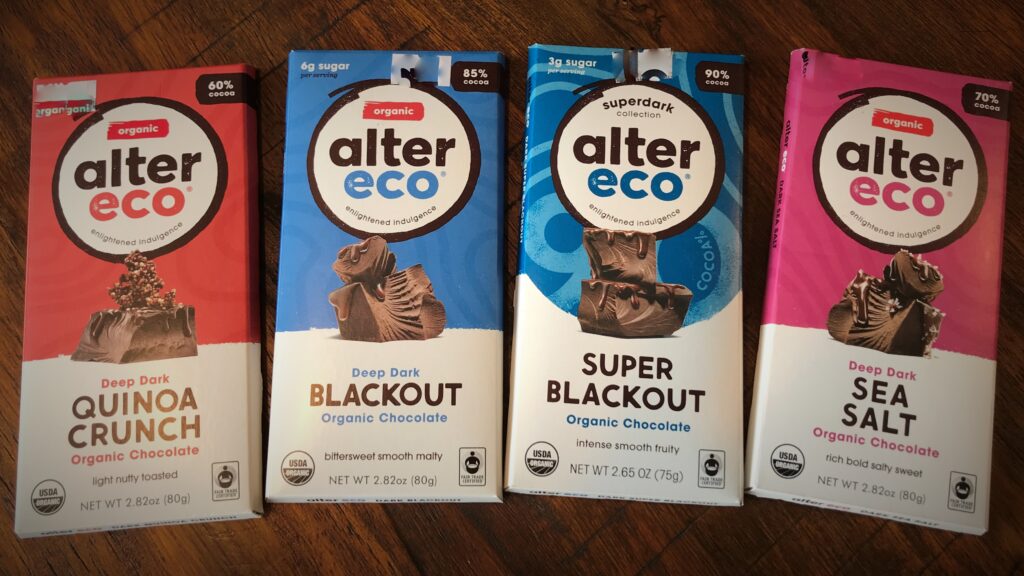 Raw Sprouted Bars
Four Sigmatic Coffee's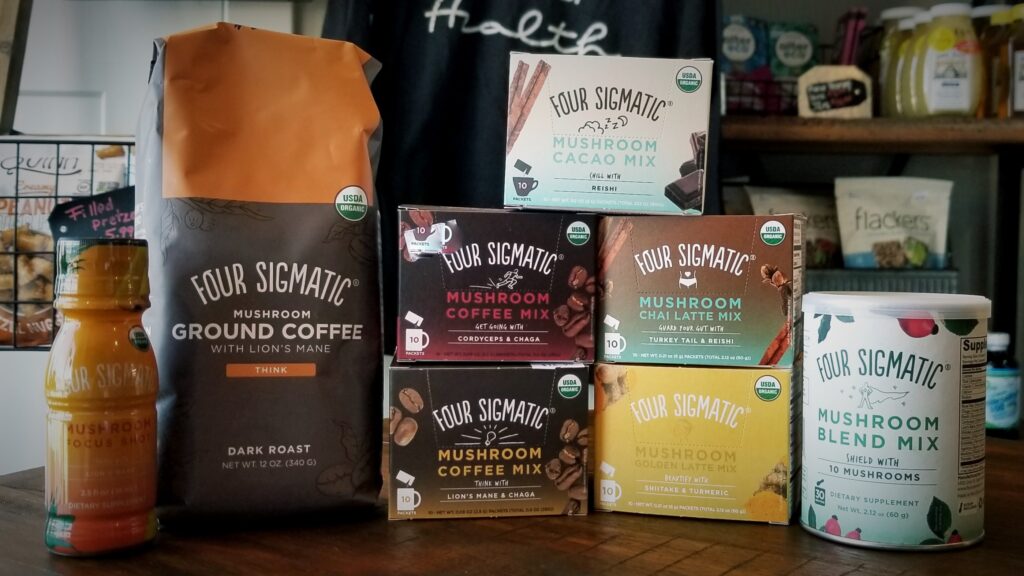 CBD Drinks
Philocoffia CBD Java Nirvana-Hot or Latte
Philocoffia CBD Espresso Shot (17 mg CBD)
Apparel
T-Shirts
Hats